2.6·28 VIP用户标识
由 superadmin 于 2020/11/08, 15:50 最后修改
---
VIP用户标识
名称:VIP用户标识
描述:在数据库中标记重要联系人并突出显示工单
版本:1.0.0
发布:2019-01-10
itop-version-min:2.3.0
下载:https://store.itophub.io/en_US/products/combodo-make-it-vip
代码:combodo-make-it-vip
状态:稳定
按需管理VIP用户请求!
特征
扩展允许您执行以下操作:
识别您的CMDB中的VIP人
如果提交人是VIP,那么他所有的用户请求都将优先级设置为critical。
工单的标题将以VIP图标突出显示
修订记录
| | | |
| --- | --- | --- |
| 版本 | 发布日期 | 注释 |
| 1.0.0 | 2019-01-07 | 第一个版本 |
局限性
仅提供英语和法语翻译
首先版本仅与Simple工单管理一起使用。
要求
此扩展要求在iTop 2.3.0或更高版本中使用用户请求
安装
使用标准安装流程file:///G:\wiki\page%3fid=extensions:installation 对于此扩展。
配置
否配置
用法
首先,此扩展名为变更和表单。
定义了新的属性VIP(是,否),以识别某人是否是VIP。
默认情况下,价值设置为no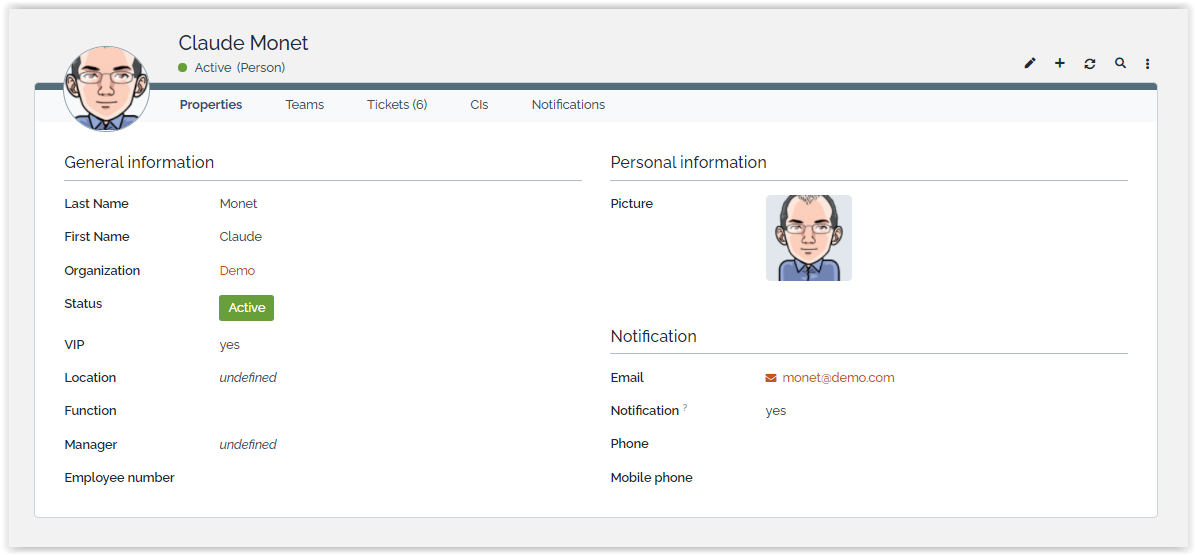 创建用户请求时,属性VIP将根据为相应提交人设置的价值自动更新。
此属性可用于轻松提取VIP用户请求以进行报告
一旦提交人为VIP,则工单的优先级被迫变得至关重要
用户请求的标题以VIP图标突出显示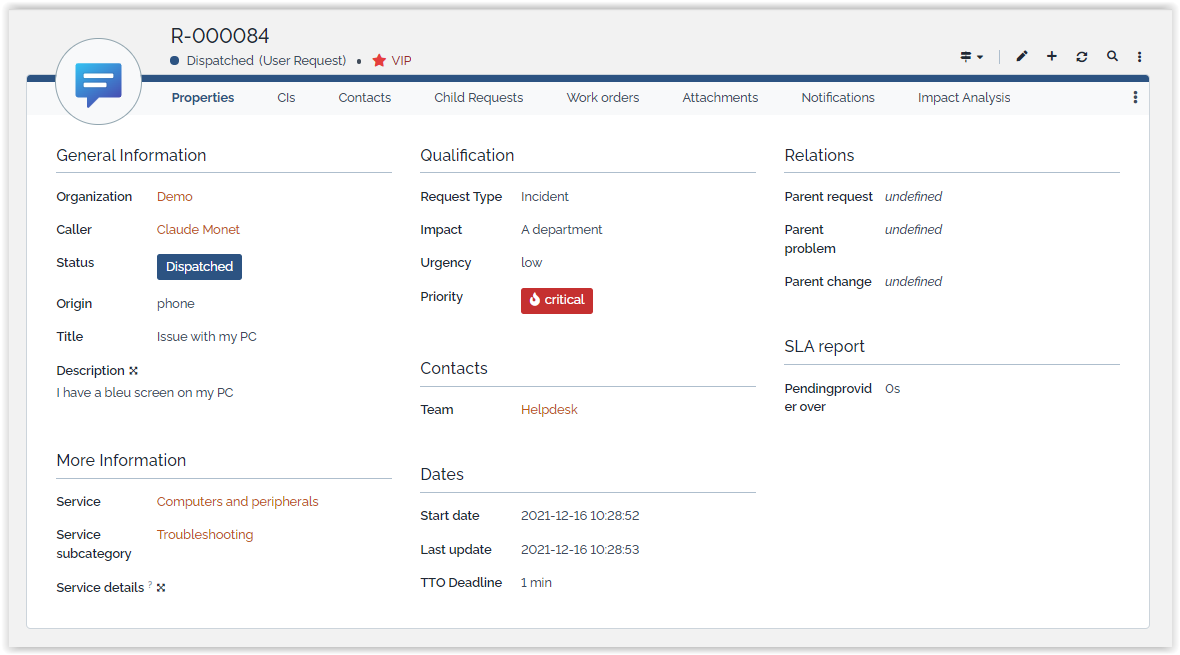 原文:https://www.itophub.io/wiki/page?id=extensions%3Acombodo-make-it-vip
---
Make IT VIP
name:

Make IT VIP

description:

Flag important contacts in your database and highlight tickets

version:

1.0.0

release:

2019-01-10

itop-version-min:

2.3.0

download:

code:

combodo-make-it-vip

state:

stable
Manage VIP User Requests as they deserve to be !
Features
This extensions allows you to:
Identify VIP persons in your CMDB

If a caller is a VIP, all his User Requests will have the priority set to critical.

The header of the ticket will be highlighted with a VIP icon
Revision History
| Version | Release Date | Comments |
| --- | --- | --- |
| 1.0.0 | 2019-01-07 | First version |
Limitations
Translation available only in English and French

First version only works with Simple Ticket Management.
Requirements
This extension require the usage of User Request in iTop 2.3.0 or above
Installation
Use the Standard installation process for this extension.
Configuration
no configuration
Usage
First this extension change the form for a Person.
A new attribut VIP (yes,no) is define to identify if a person is a VIP.
By default the value is set to no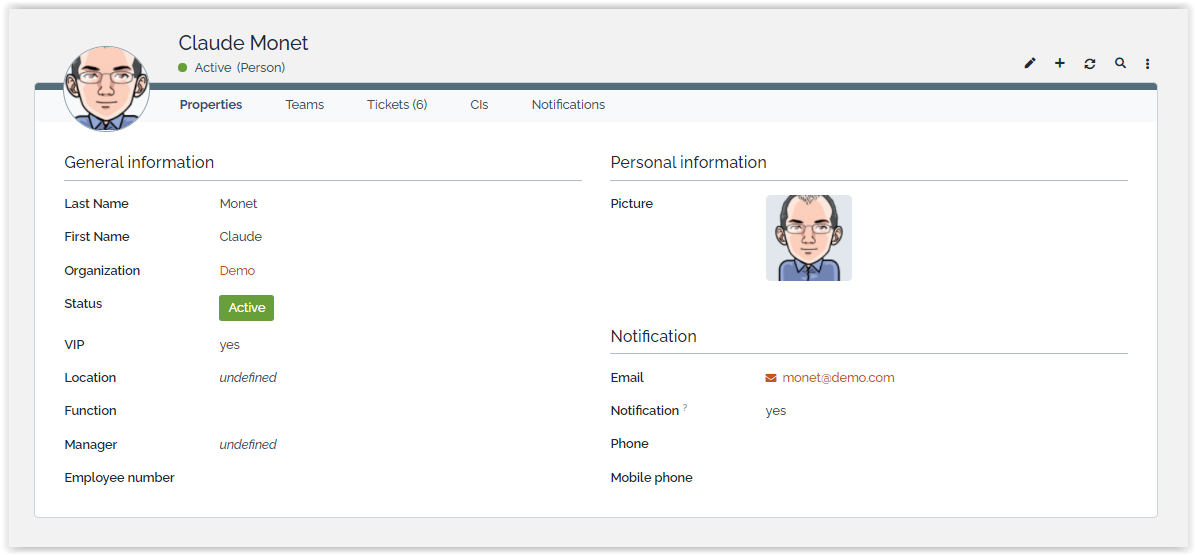 When a User Request is created the attribut VIP is updated automatically according the value set for the corresponding caller.
This attribut can be used to extract easily VIP User Request for reporting purpose
The priority of the ticket is forced to be critical as soon as the caller is a VIP
The Header of the User Request is highlighted with a vip icon